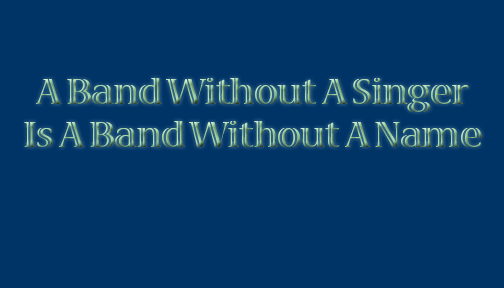 We are looking for a singer/frontperson to complete a three piece band. The drummer, guitarist and bassist all have 10+ years of playing, gigging and recording experience. We are open minded about what you bring to the band, but ask for a couple of attributes
Desire and ability to write original lyrics/melody. We have a lot of music lying around, and we generate more on a regular basis. Can you keep up with us?
Ability to practice in the South Bay once or twice a week. If you can't make practice, don't waste our time.
We cover a lot of styles, from funk, blues, rock to jazz, but always include an aggressive edge and a catchy groove. We don't deliver simple chords for a singer to write over, but we're flexible and interested in someone who has their own opinions. Instead of listing influences or providing lengthy songs with no lyrics, we provide a sampler of our music.
If you like what you hear and think you can write lyrics that fit, give us a shout.